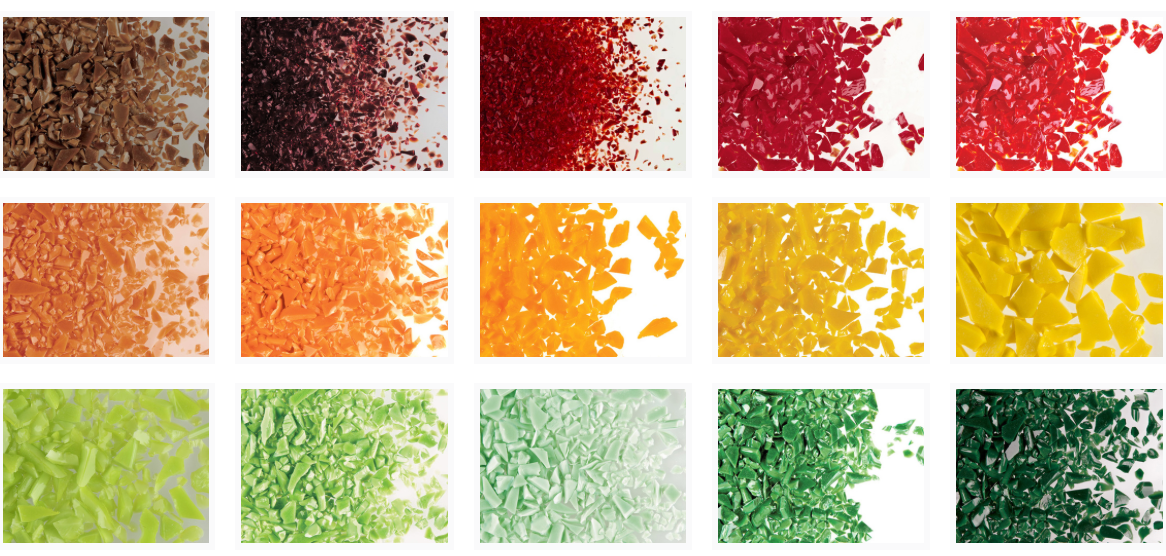 Frit
Frit production has been up and crushing since October 2017 and we've maintained the same five frit sizes Uroboros once made - F1, F2, F3, F5, and F7.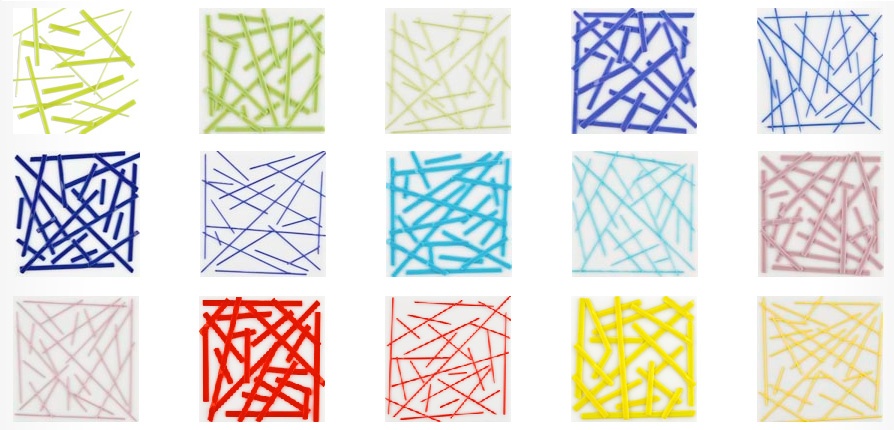 Stringer, Noodle, Rod
Stringer production has been online since December 2018. As we continue to build our inventory, you will see family color tubes of blue, green, warm, and neutral and solid color tubes of white, black, and clear in the market. Single color tubes are underway.
We are in the process of building an inventory of Noodles and Rods. These two products are slowly entering the market and will be ramping up over the next few months.